Presentation
For the past 30 years our subsidiary Sucre Océane has been in charge of the storage and logistics of sugar.
Our site in Le Havre offers a capacity of storage of 45,000 tonnes divided in 3 individual cells of 15,000 tonnes each.
Le Havre terminal provides a perfect guarantee of traceability of inputs and outputs through its independent circuits of stocking and handling from the sugar refinery to the consumer.


As a part of a CAP reform, Sucre Océane has set up a HACCP quality system adapted to the requirements of European customers.

For its international relations, Sucre Océane has obtained the certification AEO - customs simplification / security and safety - guaranteeing the security of services.

__________________________

We also provide through our subsidiary Cical in the Eastern Pyrenees logistics solutions for sugar. The facilities of Cical are located within the walls of the Boulou freight station (66).

We transfer the sugar from the sugar refinery to the Spanish food manufacturers through dedicated cells.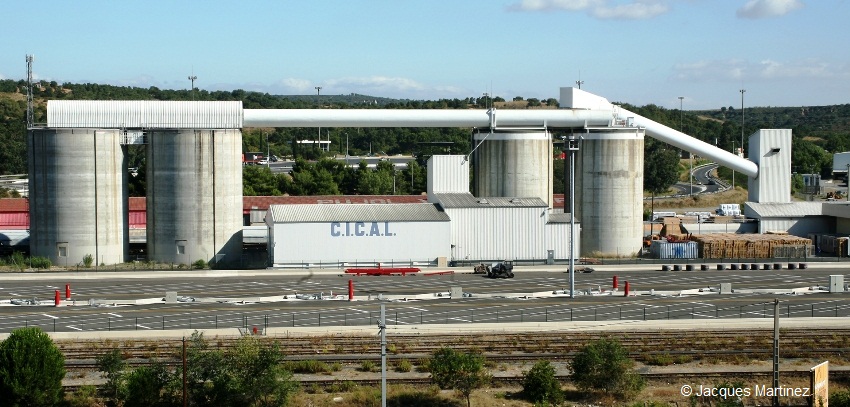 To learn more about the logistics solutions of sugar to Spain, visit the Logistics in Le Boulou page.
Le Havre, container connection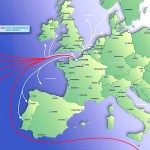 Le Havre is the biggest French container port and the biggest French maritime site. Vessel entries and exits total nearly 6,000 annual stops with weekly departures to all destinations.
Sucre Océane benefits from its port location to handle all container export volumes.
On the other side, Le Havre is connected to the Seine artery through HAROPA - a competitive and sustainable logistics solution, which is undergoing significant developments.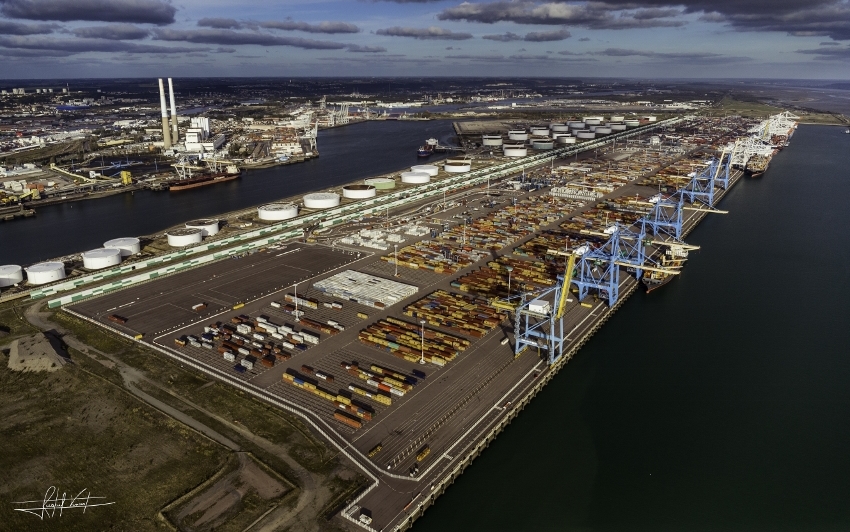 Container solutions
Sucre Océane is specialized in loading containers and tanks.
We offer to load all types of sugar packaging into containers : bulk liners, big bags, 50 kg bags.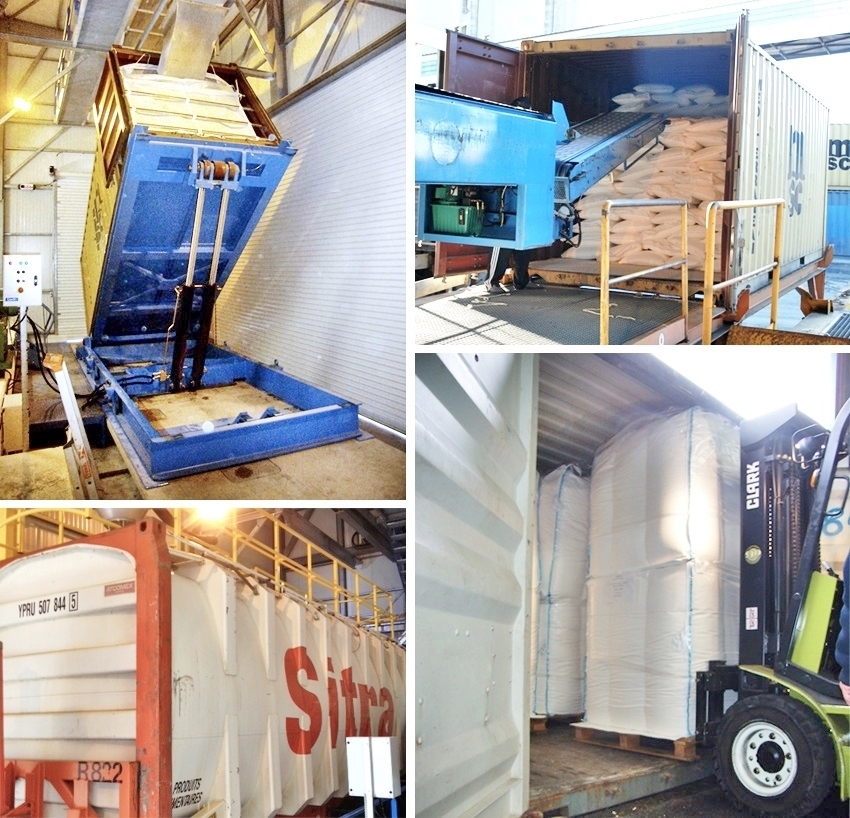 Logistics solutions
Sucre Océane organizes maritime and road logistics solutions (road and inland waterway).
We provide global (all included) export and import logistical solutions :
- from European factories to the the final customer,
- from the export ports to the final European customer.
Sucre Océane has devised technical solutions to ensure the reliability and quality of sugar import.
Our goal is to build and strengthen long-term relationships with our clients. Our aim is to provide solutions tailored to the requirements of our customers.
Logistics in Le Boulou
Our subsidiary Cical, based within the Boulou freight station (66) in the Eastern Pyrenees, specializes in transporting sugar.
The sugar is transferred by trains from sugar refineries to our facilities in Le Boulou. Cical has 4 cells with a capacity of 2,000 tonnes each. We deliver Spanish food manufacturers in tanks and packaged products.
Our teams are trained in hygiene and safety practices in the food industry (HACCP, ISO 22000, PAS 220).
Cical obtained the food safety certification in 2011 (FSSC22000).
We offer accurate, flexible, responsive and environment friendly logistics solutions.