Ship handling
Manucar, a wholly-owned subsidiary of SHGT, has dockers, facilities and infrastructures dedicated to roro activity. With 150 stops per year, we handle about 150,000 vehicles each year.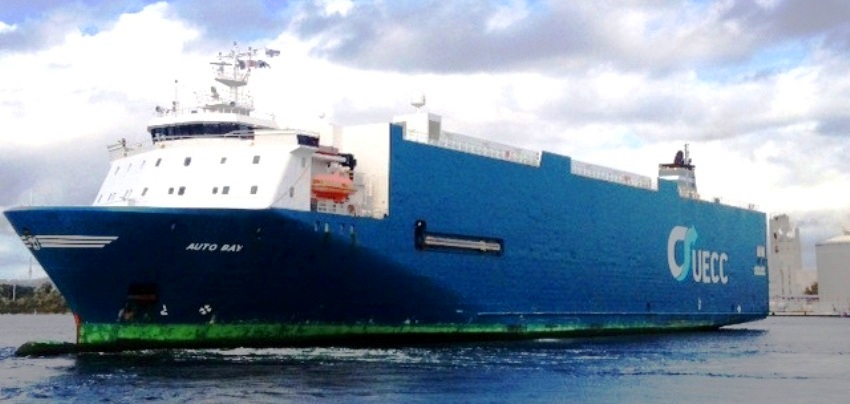 Eukor, UECC, WWL are our major clients. Beneteau, BMW, Caterpillar, Hyundai, Jaguar, Jeanneau, John Deere, Kia, Land Rover, Mini, PSA, Renault, Toyota etc make part of the traffic handled via our clients shipowners.

Yard handling
Manucar is responsible for the yard handling prior to ship handling : unloading trucks, wheeled vehicles, yachts and parcels. This handling is divided into three steps :
- stuffing on "mafi trailers",
- stowage,
- lashing.
The import freight is reloaded by our teams on trucks.
We have cranes, forklifts trucks and tugmasters for all handling operations.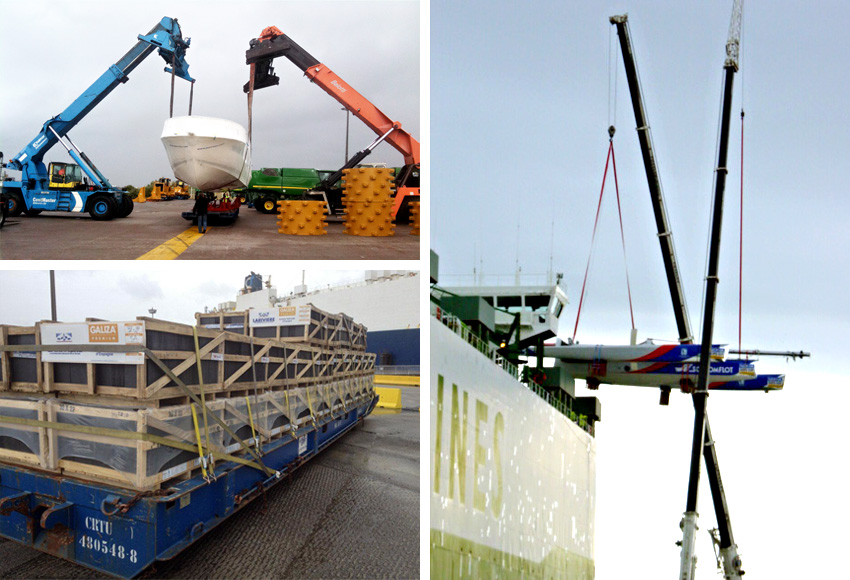 Shipping agent / Brokerage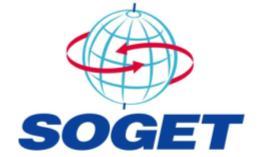 We offer shipping agent and brokerage services for shipowners such as UECC and for other shipowners for spot operations.
We have particular expertise in using port and customs software and interfaces (SOGET, AP+).
Reception, tally
In Le Havre, Manucar carries out for GEFCO the reception, tally and preparation of goods.
We dispose tracking tools in order to scan vehicles before boarding and after landing via CODETRACK (CODEWAY) software.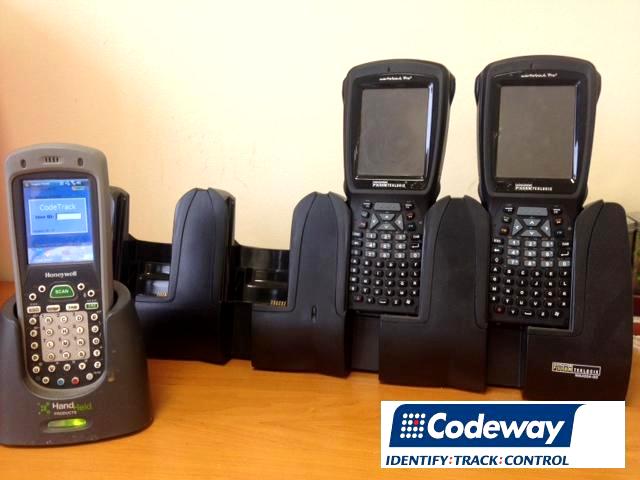 To meet the demands of our customers, such as WWL, we use shipowners software in order to scan the units and to prepare the loading plans.
Heavy lift
We handle heavy lift for shipowners such as Jumbo, Mammoet or clients such as EDF and Total.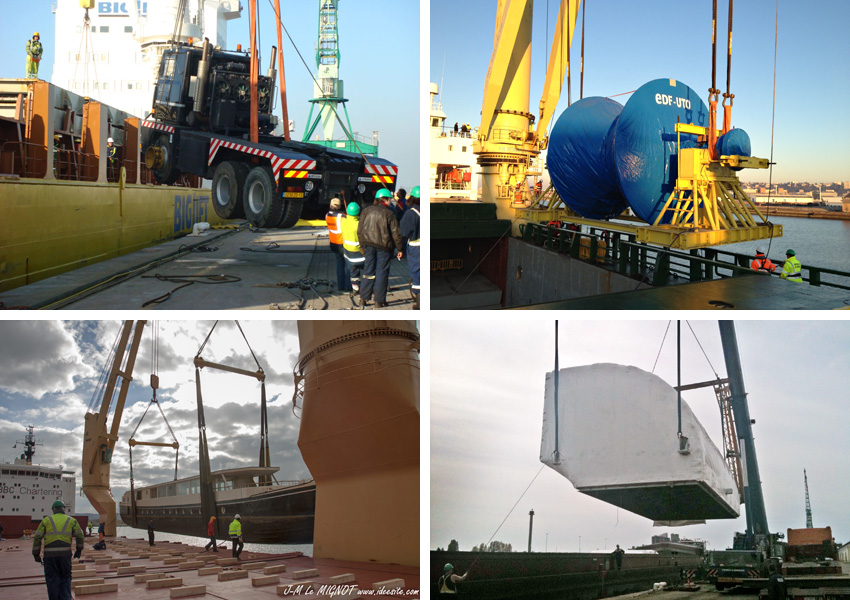 SOGENA is a member of grouping EOLHYD through its subsidiaries SHGT and Manucar. EOLHYD is specialised in stevedoring heavy lift.
« As part of the development of renewable marine energies, several port operators and stevedores of Normandy, Brittany and Loire have decided to join their forces in a new alliance.
Eolhyd regroups stevedores ATLANTIQUE MANUTENTION, located at Montoir and Saint-Nazaire, CHERBOURG MANUTENTION, based in Cherbourg , MARITIME KUHN (Saint-Malo, Brest, Concarneau, Lorient, Nantes, La Rochelle) and SOGENA (Caen , Le Havre, Dieppe...).
This partnership between stevedores allows to provide handling solutions in all ports listed above to groupments in charge of construction of French offshore wind farms.
The construction of wind or tidal turbine farms requires the significant use of port facilities and services : handling wind machines (blades, towers, turbines) and proposing logistical organisation to transport the equipment and components to centers of production and to offshore farm sites and also the support related to construction of offshore foundations. »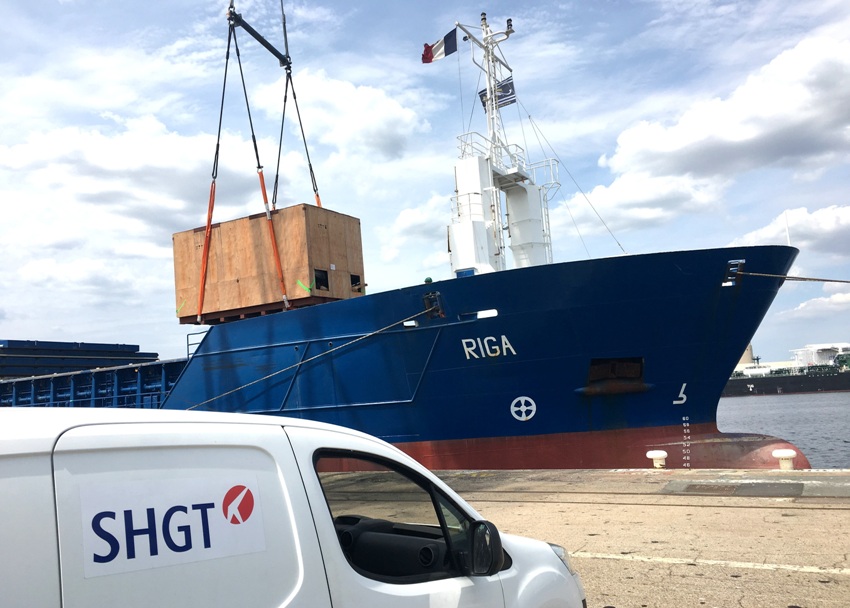 Yard operator, logistician
We offer our clients door to door solutions from storage at the yard to final delivery. On the request of our clients, we can adapt our storage surface and organize transport.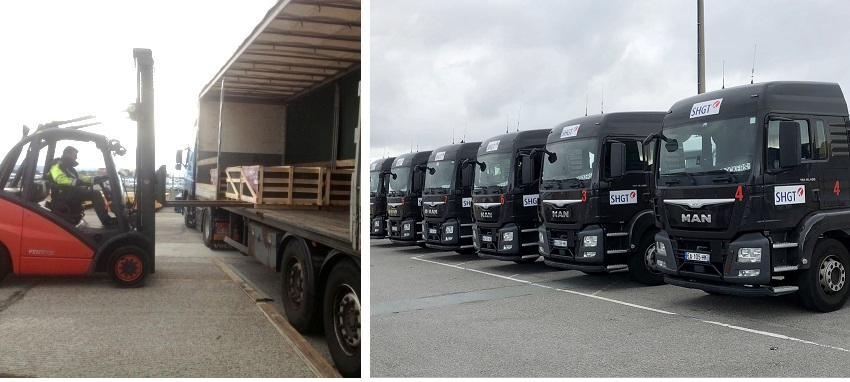 Owner of loading and unloading units to roro barges, Manucar has an adequate infrastructure to provide inland waterway transport solutions from and to Le Havre.