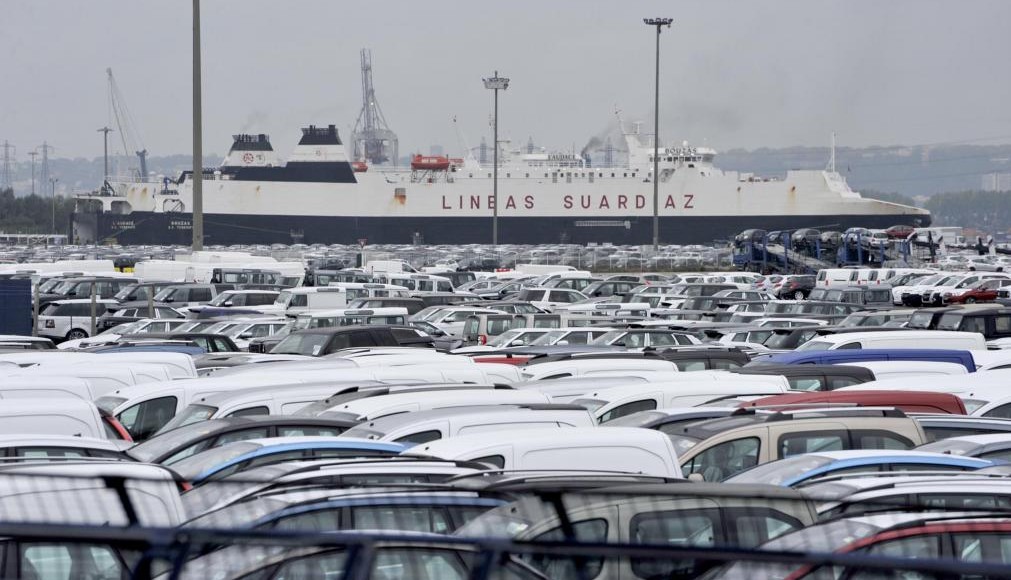 The terminal of good practices – Le Havre Presse
All industry players "ro-ro" in Le Havre will soon have a common guide for handling vehicles.
This is a rare collegiate initiative for a port terminal. All industry players "ro-ro" in Le Havre, whether handlers, owners or manufacturers, have decided to unite to produce a good practice guide for handling vehicles. It should be published by the end of 2015.
This unique project aims to further improve performance in terms of quality but also safety. The initiative comes as part of the monitoring committee of RoRo Max project. « All the stages that will follow daily on the hundred hectares of ro-ro terminal will be scrutinized. » says Franck Parette, director of the handling company Manucar (SHGT group).
Improve know-how
The guide will detail the operation of vehicles, reporting any damage, the loading and unloading of the ship and the specific rules relating to vehicle sizes outsized (High & Heavy). « This guide for use by players of Le Havre terminal is part of the logic of our professional certifications which are geared to quality and safety. It will strengthen the training of all those who, at one time or another, are involved in the supply chain of the ro-ro activity. Stevedores, ship owners and builders, we are indeed convinced that all the training and information are synonymous with efficiency and productivity. And always, the safety of goods and people remain fundamental to the proper functioning of the ro-ro port terminal of Le Havre … » says meanwhile Johann Fortier, secretary general of Le Havre dockers union.
For Hervé Cornède, commercial and marketing director of Haropa, the banner of the ports of Le Havre, Rouen and Paris, Le Havre has the infrastructure and recognised know-how. He quotes a growth of ro-ro traffic of around 20% over the first six months of the year. The guide driven by Haropa is prepared in partnership with handling companies
F. H.
Le Havre presse – Thursday 6th August 2015