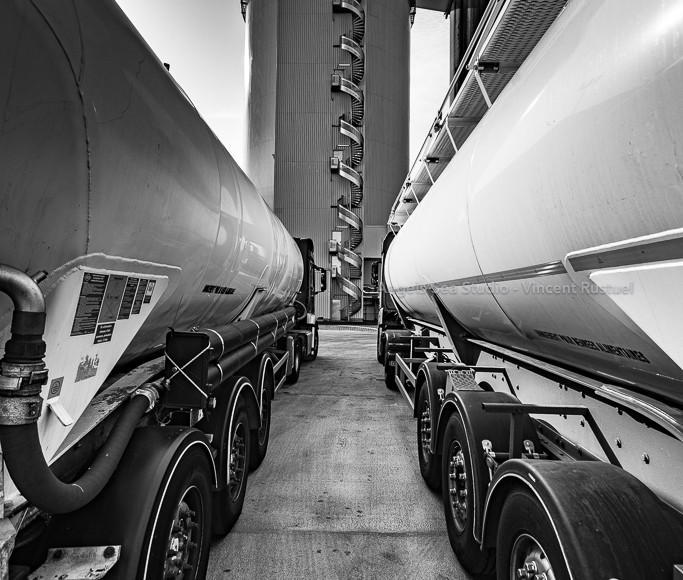 SUCRE OCEANE and HAROPA PORT OF LE HAVRE inaugurate a new sugar silo
This October 31th, 2017, SUCRE OCEANE and HAROPA – Port of Le Havre inaugurate a new sugar silo. This awaited event, which takes place a few days after the end of European quotas restrictions on the export of beet sugar, marks a crucial stage for the development of the sector in Le Havre.

The opening of the beet sugar market on October 1th was anticipated by the operator SUCRE OCEANE, which is taking advantage of the end of quotas restrictions to increase its storage and processing capacities for export.
The sugar logistics specialist, a subsidiary of SHGT and EUROPORTS, has thus invested 13 million euros for the construction of a 15,000-ton silo and the complete modernization of the site, located in the heart of the port of Le Havre, chaussée Hermann Du Pasquier alongside three other silos of the same capacity. Commissioned on October 1th and officially inaugurated on October 31, this silo brings the total sugar storage capacity of Le Havre port terminal from 45,000 tonnes to 60,000 tonnes; it also allows the creation of 25 direct jobs.
For Guillaume BLANCHARD, President of SHGT, "the liberalisation of the European sugar market is an opportunity for our customers to serve new markets and reconnect with the big export. The extension of our storage and transit capacities will allow us to respond to these development opportunities; we will process up to 140,000 tonnes of sugar this season, or 6,000 TEUs exported from the port of Le Havre. "